By Rick Epstein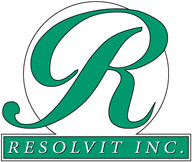 This post concludes the list of most common security mistakes begun in these earlier posts:
Mistake #8: Allowing too many people to be able to see the SAP BusinessObjects License Key(s)
Allowing all administrators to see license keys is NOT a good practice. Only 1 or 2 people should have rights to see this as well as your company's purchasing dept.
Mistake #9: Applying security on an Active Directory group directly
The problem with applying security directly on an Active Directory group is that it moves security outside of the BI deployment, creating a very large potential for unintended consequences.

If there is an Active Directory server upgrade, or service pack, or other maintenance, Active Directory communication may be interrupted, and groups may be "reset". While such a reset doesn't affect the Windows environments, it can have an adverse effect on SAP BusinessObjects Active Directory integration. For example, an Active Directory group mapped in SAP BusinessObjects may become "unreadable" by SAP BusinessObjects. When you re-import or re-map that Active Directory group, you would need to set up all permissions on that group all over again. A far easier and better solution is to make Active Directory groups part of SAP BusinessObjects
Enterprise
groups and have security assigned on those
Enterprise
groups only.
Are you aware of other common security mistakes, or do you have questions about what is written here? Use the Comments section for this post, or email me directly at
repstein@resolvitinc.com
.
In my next post, I'll look at "top-down methodology and best practices."